The BGA 2022 Member Survey & Report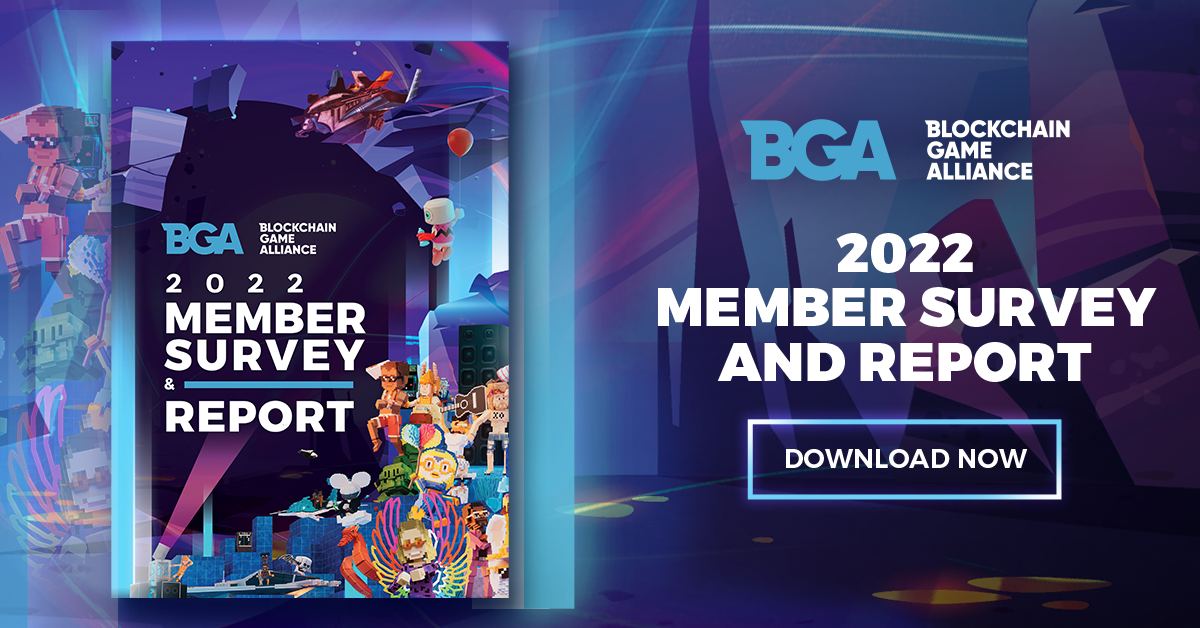 Founded in 2018, the Blockchain Game Alliance (BGA) is a member organization of over 500 members including leading and up-and-coming gaming studios, venture capital firms, service organizations, cryptocurrency exchanges, guilds, major blockchain protocols, as well as individuals within the blockchain gaming community.
Now in its second year, the BGA Member Survey & Report presents data from an online survey designed to assess the views of BGA members and blockchain gaming professionals on the state of the industry and the challenges and opportunities that lie ahead. The survey was conducted to compare respondents' perspectives to where the industry was at the end of 2021 and to ensure alignment between the BGA's future activities and industry priorities as determined by its membership base.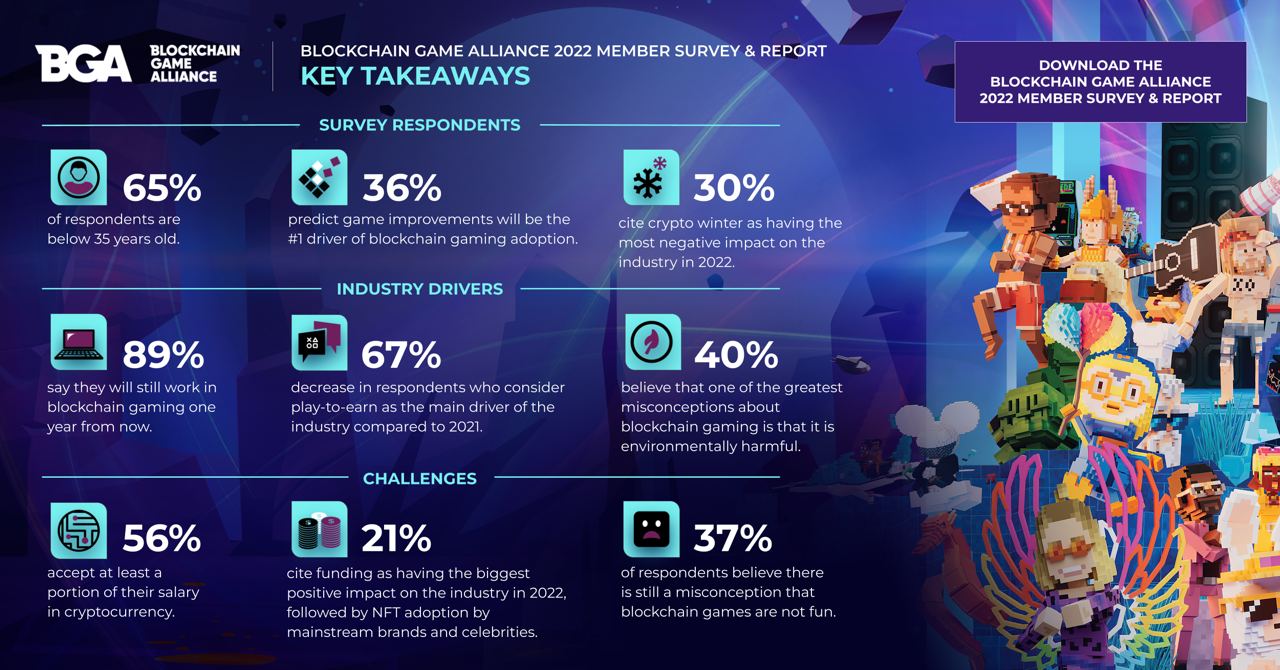 Why blockchain for gaming?
When asked about the benefits that blockchain brought to gaming in 2022, 68.9% of respondents cited asset ownership as the most important. Asset ownership also took the top spot in the same category in 2021.
CHALLENGES IN THE INDUSTRY 
User adoption continues to be a challenge 
that the blockchain gaming industry faces. 
At least half of respondents (51%) believe 
that player onboarding and accessibility is 
the biggest challenge being experienced by 
the industry, while at 37.2%, poor gameplay 
was the second most commonly cited 
challenge, up from being the fifth most 
common in 2021.
A GREENER PRESENT ?
The Blockchain Game Alliance has, like much of the crypto industry, spent a great deal of time trying to educate the public about the actual impact of blockchain technology on the environment. In the case of blockchain gaming specifically, there were overarching concerns perceived by the traditional gaming industry and mainstream media…
Gain access to more insights by downloading the BGA's 2021 annual report.