The BGA 2021 Member Survey & Report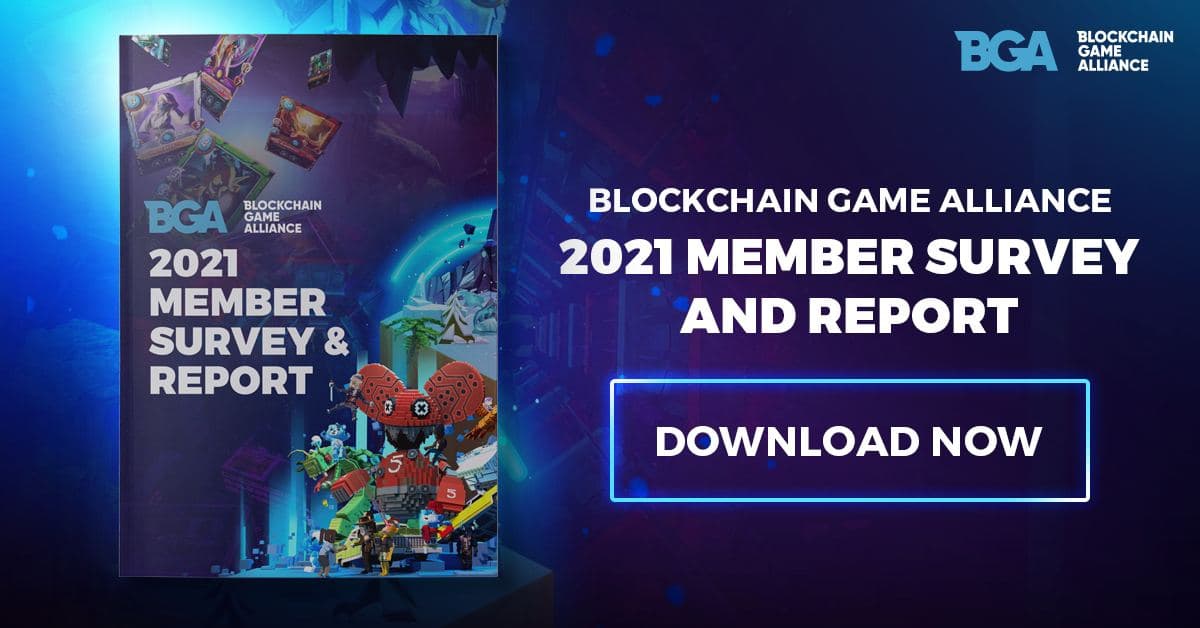 Founded in 2018, the Blockchain Game Alliance (BGA) is a member organization of over 300 members across 56 countries. We welcomed 198 of those members in 2021, marking a membership growth of 186% from 2020. Today, the BGA is home to leading and upcoming gaming studios, major blockchain protocols, and individuals within the blockchain gaming community.
We created this report to document our members' perspectives on the challenges and developments shaping the current state and future of blockchain gaming. It includes highlights from interviews with some of our members, as well as data from a survey conducted in September 2021 that aimed to distinguish the industry's key themes over the past year and ensure that the BGA's plans are consistent with its members' needs.
Discover how blockchain gaming has evolved in 2021 and read insights from key players in the space.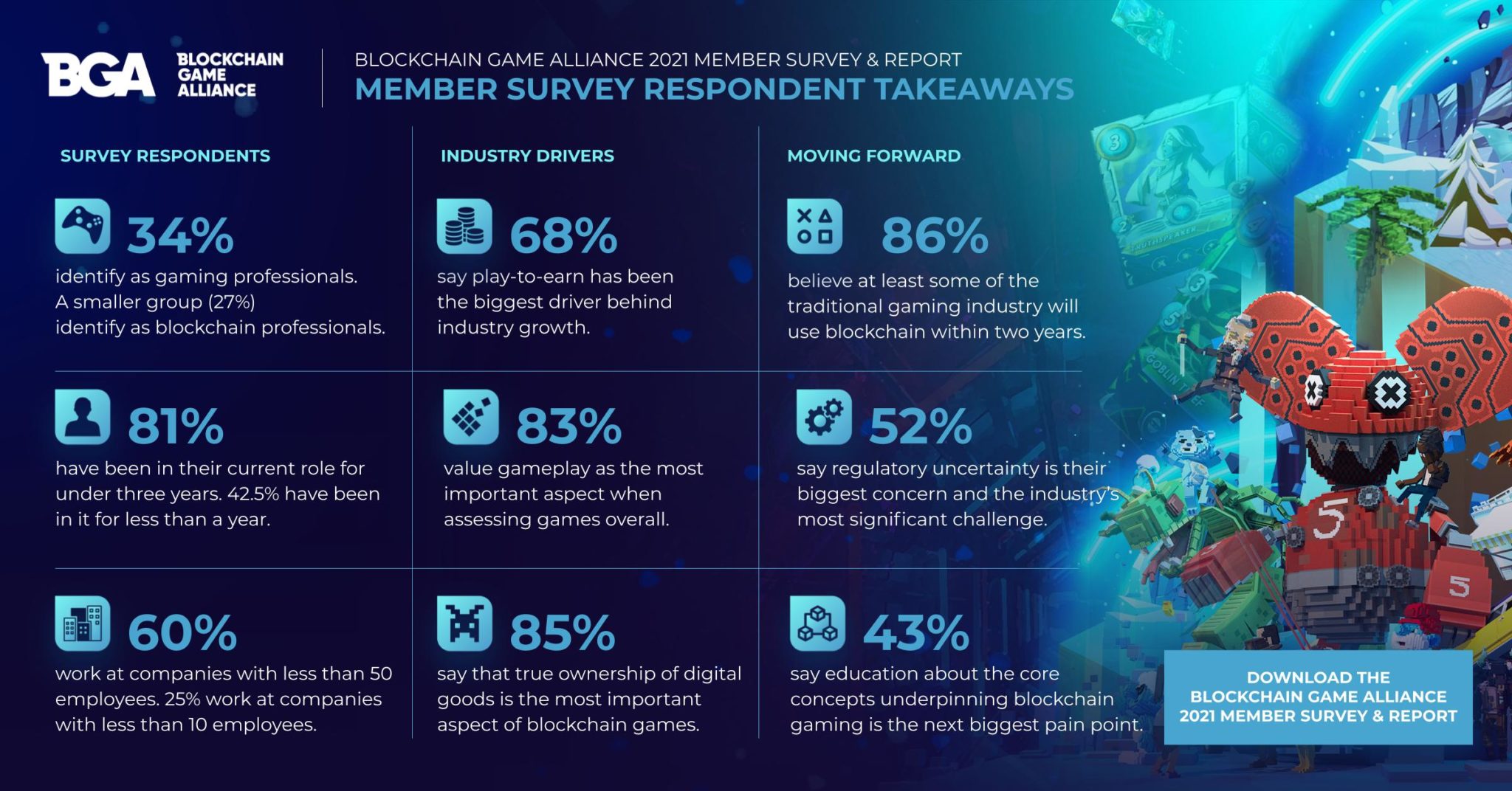 Why blockchain for gaming?
Blockchain gaming continues to disrupt the gaming industry, with 85% of respondents identifying true ownership of digital goods as the most important aspect of blockchain games.
Adoption of blockchain gaming
With interest in blockchain gaming growing steadily over the past year, 86% of respondents believe that at least some of the traditional gaming industry will use blockchain within two years.
What's next for play-to-earn?
BGA members share their insights on what to expect for play-to-earn, which has been the biggest driver behind industry growth in 2021, according to 68% of respondents.
Gain access to more insights by downloading the BGA's 2021 annual report.
Live Event Recap of the Report
The BGA will also be hosting a live event with
Sebastien Borget
, BGA President;
Serena Tabacchi
, BGA Communications and Events Coordinator; and
Leah Callon-Butler
, Director of Emfarsis to discuss the overview and findings of the report. This event goes live on
Thursday, December 23rd at 4:30pm CET
. Watch them live on our Youtube, Twitch and Twitter channels.