November 5th at 4pm CET
Join us on our next panel with industry leaders on character and art design for blockchain games! Friday, November 5th, at 4 PM CET.
Get a better grasp of what to consider when designing for blockchain games. Learn about what influences them to create these exciting worlds and what their design process looks like. Get to know who's behind these blockchain games!
Join a live panel conversation with dating show on hulu, Chief Creative Officer of burma dating, https://blockchaingamealliance.org/questions-to-ask-a-guy-you-just-started-dating/, CEO and founder of https://blockchaingamealliance.org/aachen-speed-dating/, and George Bileca, co-founder and Chief Digital Officer of Voxel Architects this Friday, November 5th, at 4 PM CET.
Watch live on our BGA YouTube, Twitter, and Twitch channels.
Meet our Speakers
Jamie Jackson, Chief Creative Officer of Mythical
Jamie Jackson is Chief Creative Officer of Mythical, a next-generation game technology studio creating universal economies driven by player ownership of NFTs. The studio's first game is Blankos Block Party, a multiplayer game styled like a giant block party for collectible digital vinyl toys.
A games industry veteran of 20 years, Jamie has an array of experience, developing titles on every platform from PlayStation to PC, directing movies and game trailers, as well as being the face of these titles presenting at Times Square and NFL halftime shows. He has won and received nominations for multiple awards across industries including four BAFTA awards.
Prior to Mythical, Jamie founded Slingshot Cartel LLP, and FreeStyleGames LTD, later acquired by Activision Blizzard. As Studio Head at Activision Blizzard he was the creative, responsible for games such as DJ Hero, Guitar Hero Live, Sing Party and Call of Duty Online.
Jamie is dedicated to the highest quality in every project he's involved in, and thrives in breaking expectations with innovative ideas. He sees NFTs and blockchain as the future, exciting technologies and tools to leverage in making the next era of videogames that are even more immersive and with a whole set of new ways to play.
Jordan Ietri, CEO and Founder of Revomon
Founder at Revomon project, previously 5 years experience as project manager in web and IT projects at Auchan Retail International in France. Currently based in Belgium (Liège)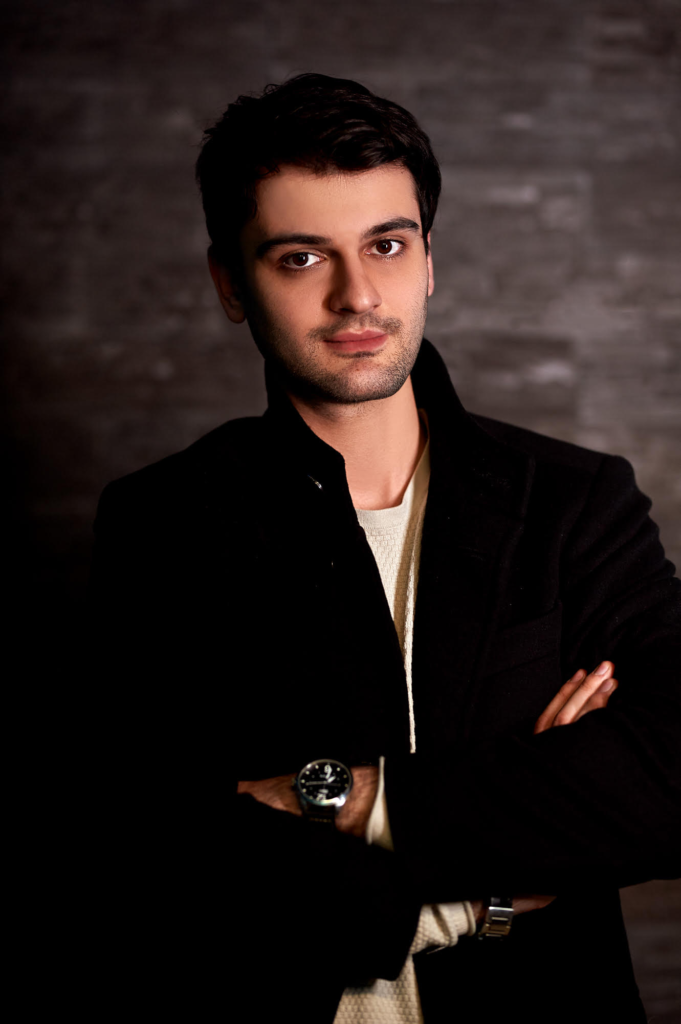 George Bileca, Co-founder and Chief Digital Officer of Voxel Architects
George Bileca is the co-founder and Chief Design Officer at Voxel Architects. Through Voxelarchitects, he is helping brands and blockchain communities build a digital presence in the leading virtual worlds, while also developing assets and infrastructure solutions that aid the metaverse rapid expansion.

Coming from an architecture and design background, George was always passionate about art and freedom that this offered him. In his thirst for knowledge, he studied in many fields including architecture, product and graphic design, ultimately specializing in transportation design. He got a BA in design in the UK and further studied car body design in Munich, Germany. In mid-2019, he discovered the blockchain community and NFTs, marking the start of a new universe for him, one that is unconstrained by the real world and allows him to express himself freely. His entrepreneurial enthusiasm sparked, and he co-founded Voxelarchitects with Leandro Bellone in early 2020. Leading a team of 20 people, George has carried out challenging 3D construction projects for renowned companies and personalities such as Consensys, Sotheby's, Outliers Ventures, Metakovan, Bill Lee, and WhaleShark, among others.

George believes that the metaverse is the future of the internet and that one day the metaverse and the real world will coexist and work together as a whole.