November 26th at 4pm CET
Join the BGA every last Friday of each month to discover new blockchain games, products and service companies from our members. Attend the live event for a chance to win special prizes and giveaways!
BGA Demo Days go LIVE every last Friday of the month at 4pm CET.
Discover some of the most exciting Games, Products and Service Companies from our Blockchain Game Alliance members!
Prizes and Giveaways
Attend the BGA Game Demo Day LIVE & Win: NFT Airdrops & prizes will be released during the live stream event.
Join the live event on YouTube, Twitter and Twitch.
Agenda:
This month we are going to host a live demo of the following projects:
About the Projects

Genesis Worlds by Game Credits
Genesis is a multicreator gaming universe, with a diverse community working together to achieve a common goal: A metaverse that will still be growing, evolving, and actively played in 100 years.
To achieve this, development and management of Genesis will be decentralized, with governance decisions guided by the Genesis Foundation, and voted on by players using the GENESIS token. Genesis will run as a nonprofit, with all assets owned by and revenue earned by the Genesis Foundation reinvested in the long-term success of the game.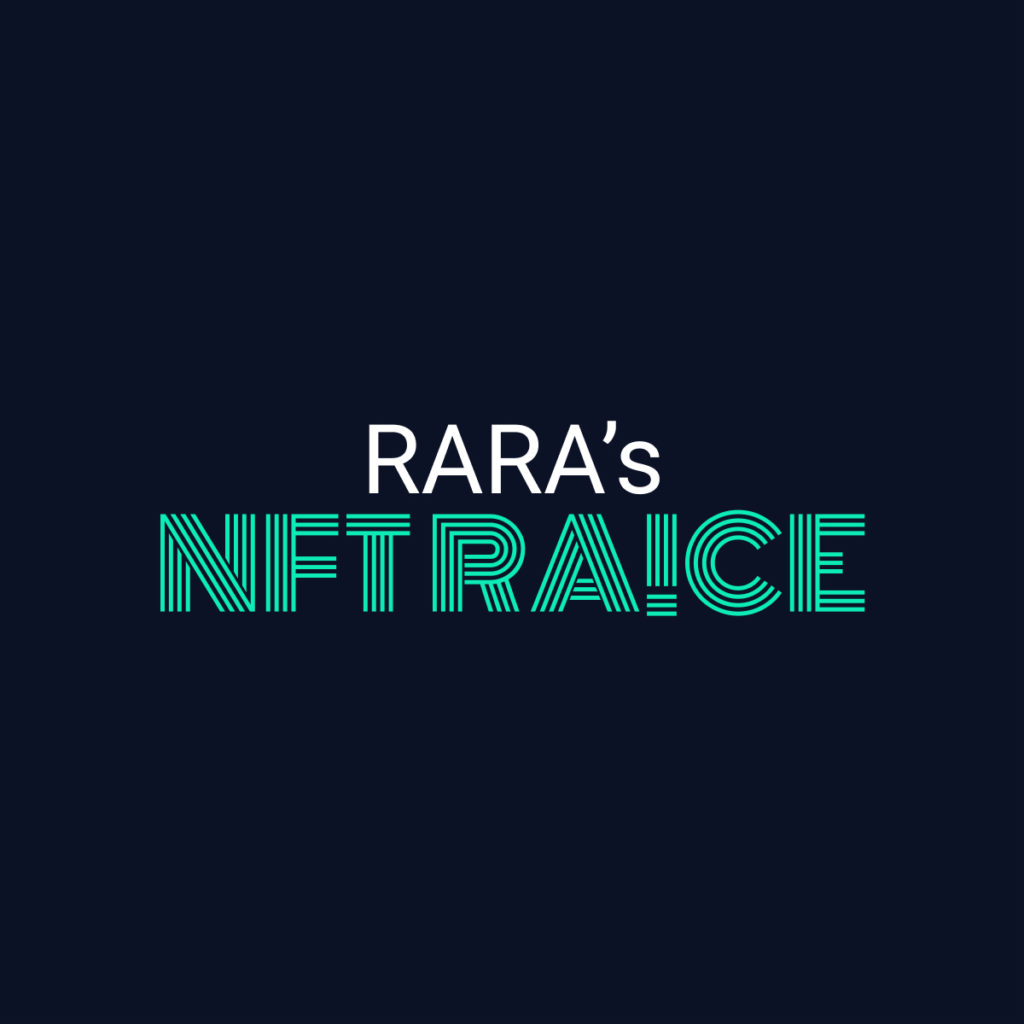 RARA's NFT RA!CE is a like-to-earn NFT curation and discovery platform powered by a daily NFT challenge. On this platform, curators decide which NFTs to showcase on the RA!CE with a curation message, and Fans can influence which NFT makes it at the top of that day's challenge by investing their $RA! on the NFT. Fans can become curators by growing their TASTE score or by buying a Curation NFT, to be released soon.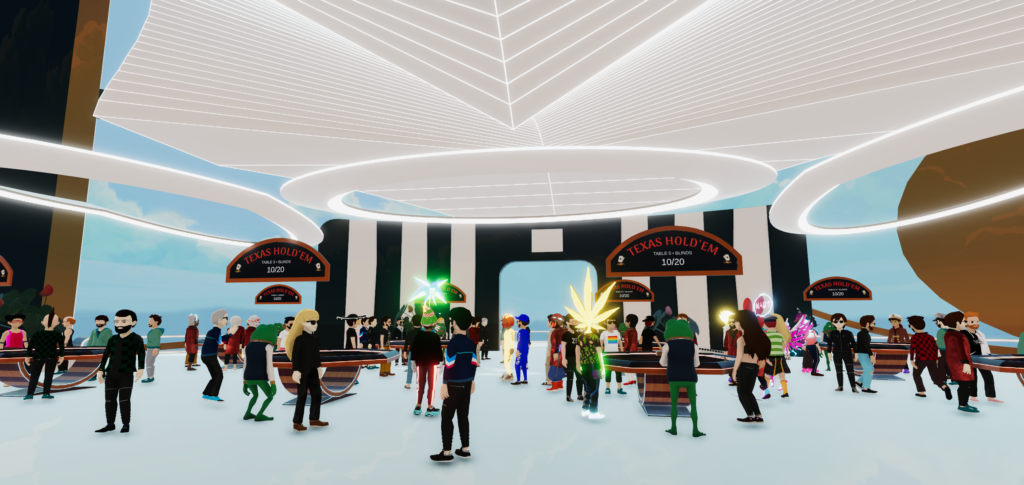 Play to earn metaverse poker
Black Eye Galaxy (BYG) is a virtual space metaverse platform powered by the Ethereum and Binance blockchains that allow users to buy planets and solar systems, explore the Galaxy, mine resources, start a civilization and much more.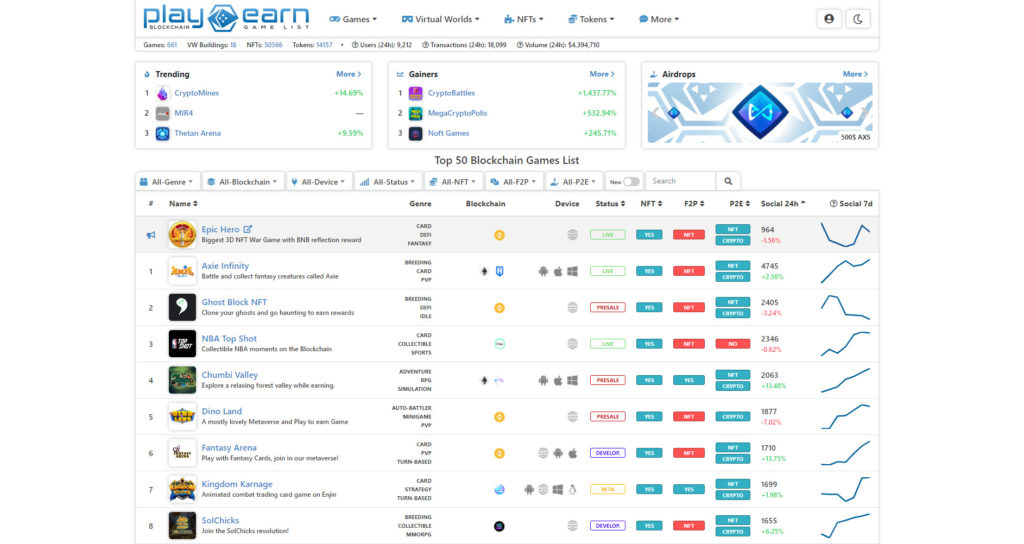 Blockchain Games Data Aggregator