August 6th at 4pm CET
As the metaverse evolves to a new level of design and experience, we have been keeping a close eye to the latest developments created by some of the most talented and influential players in the space.
Join a panel conversation dedicated to digital fashion, collectibles, wearables, and avatars. How are these connecting with the real world, and what types of economies can we expect to have in the future. An augmented look into the future of a more sustainable and interactive way of expressing your creativity, collect digital items and interact with others beyond any borders.
This panel conversation is set to go live on Friday, August 6th at 4pm CET. Watch live on our BGA YouTube, Twitter, and Twitch channels.
---
About Our Speakers
---
About the Blockchain Game Alliance
The Blockchain Game Alliance is an organization committed to promoting blockchain within the game industry.
Our goal is to spread awareness about blockchain technologies and encourage adoption by highlighting their potential to foster new ways to create, publish, play, and build strong communities around games.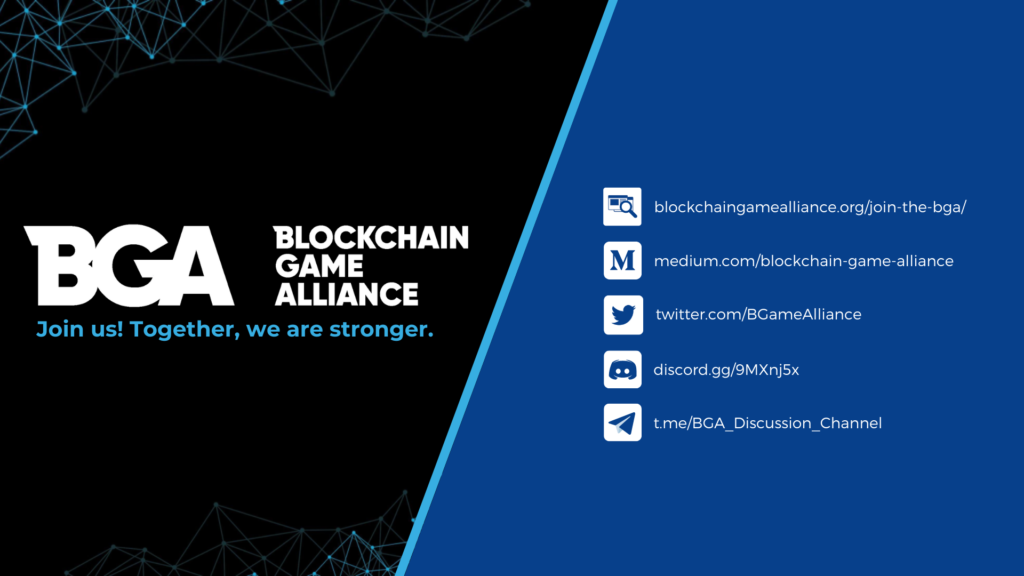 The BGA also provides an open forum for individuals and companies to share knowledge and collaborate, create common standards, establish best practices, and network.
Follow us on Twitter: http://twitter.com/BGameAlliance​​​​
Join us on Discord: https://discord.gg/9MXnj5x​​​​
Learn more about the BGA: http://www.blockchaingamealliance.org
Become a member: https://www.blockchaingamealliance.org/join-the-bga/