September 24th at 4pm CET
Join the BGA every last Friday of each month to discover new blockchain games, products and service companies from our members. Attend the live event for a chance to win special prizes and giveaways!
BGA Demo Days go LIVE every last Friday of the month at 4pm CET.
Discover some of the most exciting Games, Products and Service Companies from our Blockchain Game Alliance members!
Prizes and Giveaways
Attend the BGA Game Demo Day LIVE & Win: NFT Airdrops & prizes will be released during the live stream event. Sign up to this event to be entitled to claim your prize!
Join the live event on YouTube, Twitter and Twitch.
To claim you prize, make sure to register on Eventbrite or contact us via Twitter or Email (admin@blockchaingamealliance.org / serena@blockchaingamealliance.org)
Agenda:
This month we are going to host a live demo of the following projects:
About the Projects
Spider Tank by Gala Games
Spider Tank is a Brawler/MOBA (Multiplayer Online Battle Arena), which allows players to pick and choose between a number of "Spider Tanks" and armaments before battling it out on a series of maps. As a free-to-play game with play-to-earn mechanics centering around skill-based competition, resource collection, and a player-driven upgrade cycle, The Spidertank Project will redefine gaming. Whether you want to play with a small group of your friends or in a high-stakes competition, this game is going to knock your socks off. Demo will be live play.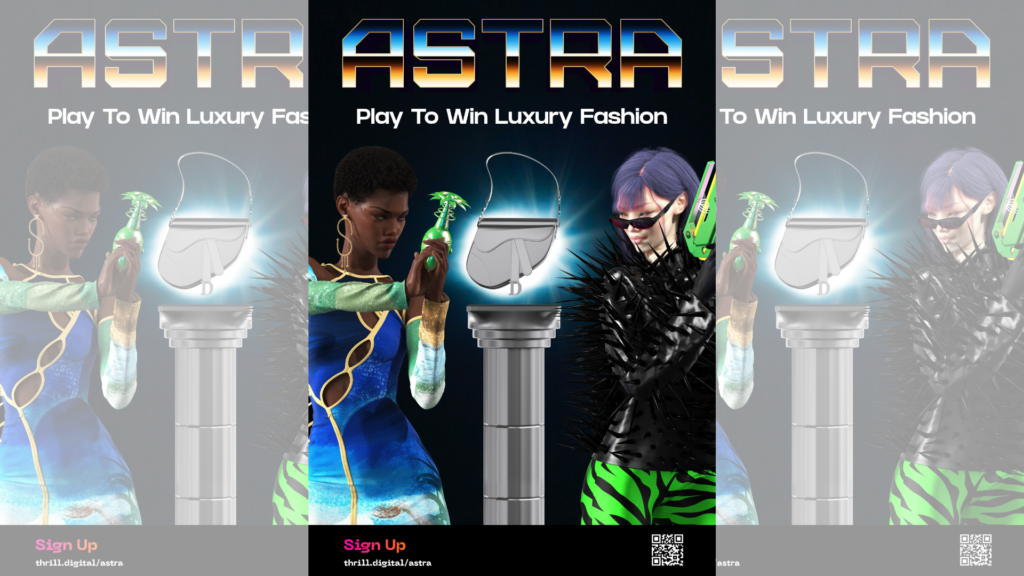 Astra by Thrill Digital
Astra, its a first of its kind virtual world for digital fashion games. We are building a place in the metaverse for fashion enthusiasts to buy and compete for rare fashion products as NFTs or in real life.
Star Atlas is a virtual gaming metaverse emerging from the confluence of state-of-the-art blockchain, real-time graphics, multiplayer video game, and decentralized financial technologies. Star Atlas uses blockchain technology through the Solana protocol that establishes a largely serverless and secured game experience; Unreal Engine 5's Nanite allows cinematic quality video game visuals, and Non-fungible tokens obtained and traded within Star Atlas to create an economy that replicates the tangibility of real-world assets and ownership. All these cutting-edge technologies used to build Star Atlas create an active online ecosystem and play-to-earn economy never seen so far by gaming and crypto enthusiasts.