April 15th at 4pm CET
We are excited to share our stage live on Friday, April 15th at 4pm CET with some of the industry leaders in the Play-To-Earn space.
How to onboard millions of players from around the world into the "play-to-earn" revolution? Having solved the entry barrier issue, the guilds are structured to provide education on how to earn money while playing a game. As the Metaverse is also creating new job, how to educate people to face these upcoming challenges?
Join our panel and learn more about educating and growing the play-to-earn community with kitchen sink hook up from https://blockchaingamealliance.org/lesbian-dating-sites-in-kent/, just started dating long distance from 39 dating 28and dating since 16from BlockchainSpace. 
Watch live on our BGA YouTube, Twitter, and Twitch channels.
---
About the Speakers
Sarutobi Sasuke, Head of Partnerships at Yield Guild Games
Lifelong tech and gaming fanatic. Blockchain and crypto evangelist since 2017. Passionate about leveraging nascent technologies to promote the democratization of wealth creation and financial inclusivity and intrigued by how technology can help businesses and society be more productive and develop to new heights.
Johnny McWhoeter, Co-founder and CEO at Morfyus League
Johnny was born and raised in Florida, USA and migrated to Southeast Asia (Thailand) at a young age. He has been a gamer since the Windows 95 era, and on most nights you could find him playing Red Alert into the early morning. He is an accountant by training from Ernst and Young, and transitioned to management consulting where he was advising global banks, payment institutions and the Singapore government and solving complex business issues in strategy, operations and risk. He was most recently the Head of Risk for foodpanda APAC (Delivery Hero Group), where he developed the risk operating models for food delivery, q-commerce and fintech and managed the risk organization across 15 countries. He has also created and instructed courses on compliance, risk management, and internal audit among others.
He began investing in crypto in 2015 (projects like Neo, Tron, Monero) and this interest naturally progressed to NFTs in 2020 and Morfyus League was co-founded in August 2021. Morfyus League is a metaverse organisation that enables thousands to bridge the metaverse, leveraging P2E as an opportunity to upskill and train individuals for future roles in the Metaverse.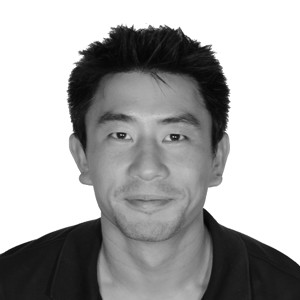 Peter Ing, Founder of BlockchainSpace
Peter Ing is the founder of BlockchainSpace, which spearheaded a crypto and blockchain awareness drive in the Philippines beginning in 2018.
BlockchainSpace empowers the next generation of Play-To-Earn Guild Gamers & Owners in becoming successful entrepreneurs by equipping them with tools and financing to scale their business.