June 4th at 4pm CET
The BGA, together with one of its members, Gianlugi Guid from Guida&Associates is organizing a workshop dedicated to the understanding of the benefits and necessities to adopt appropriate EULAs (End-Users License Agreement) and T&Cs for Blockchain Games.
The workshop session will be lead by Gianluigi Guida and will take place online on June 4th at 4pm CET. This live workshop aims to provide our members, communities and blockchain games enthusiasts an insight on how to approach EULAs, T&Cs and licenses related to the ownership and management of digital assets such as NFTs in blockchain games. 
Watch live on our BGA https://www.blockchaingamealliance.org/tagalog-ng-hookup/, what is the meaning of dating in urdu, and https://www.blockchaingamealliance.org/mom-dating-meme/channels.
---
About Guida&Associates
Guida&Associates
Since 1976, we are a law firm dedicated to making ideas become real. We protect the interests of our clients while helping them to comply with the laws. Our enthusiasm and direct experience in technologies reverber in what we do for our clients. We support cutting-edge projects in FinTech, AI, and the adoption of blockchain and AR-VR technologies.
---
About the Blockchain Game Alliance
The Blockchain Game Alliance is an organization committed to promoting blockchain within the game industry.
Our goal is to spread awareness about blockchain technologies and encourage adoption by highlighting their potential to foster new ways to create, publish, play, and build strong communities around games.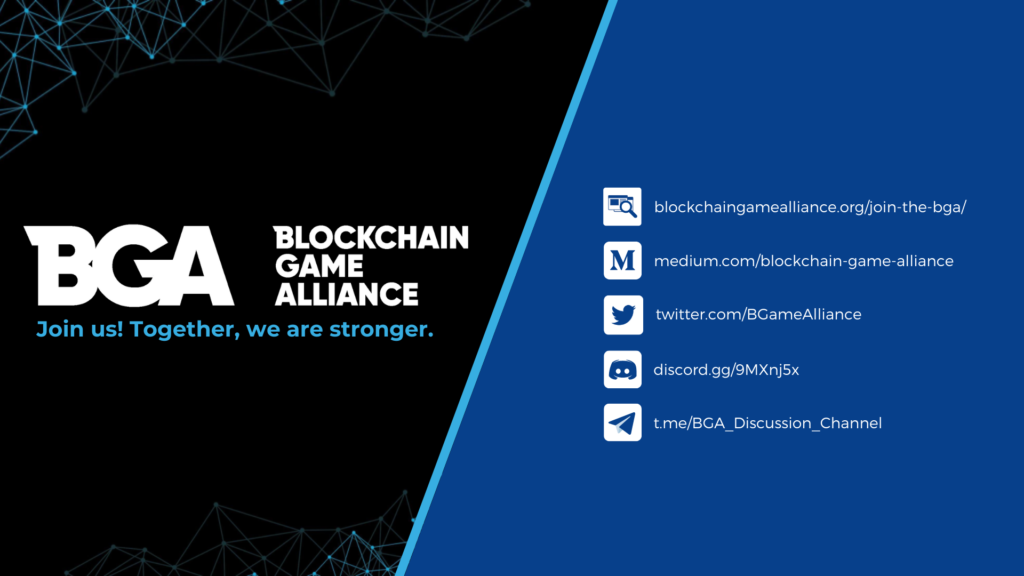 The BGA also provides an open forum for individuals and companies to share knowledge and collaborate, create common standards, establish best practices, and network.
Follow us on Twitter: http://twitter.com/BGameAlliance​​​​
Join us on Discord: https://discord.gg/9MXnj5x​​​​
Learn more about the BGA: http://www.blockchaingamealliance.org