April 27th at 4pm CET
Join us on Tuesday, April 27th at 4pm CET for the BGA April 2021 New Members Virtual Presentation featuring amazing games, enterprises and blockchain based projects that recently joined the Blockchain Game Alliance!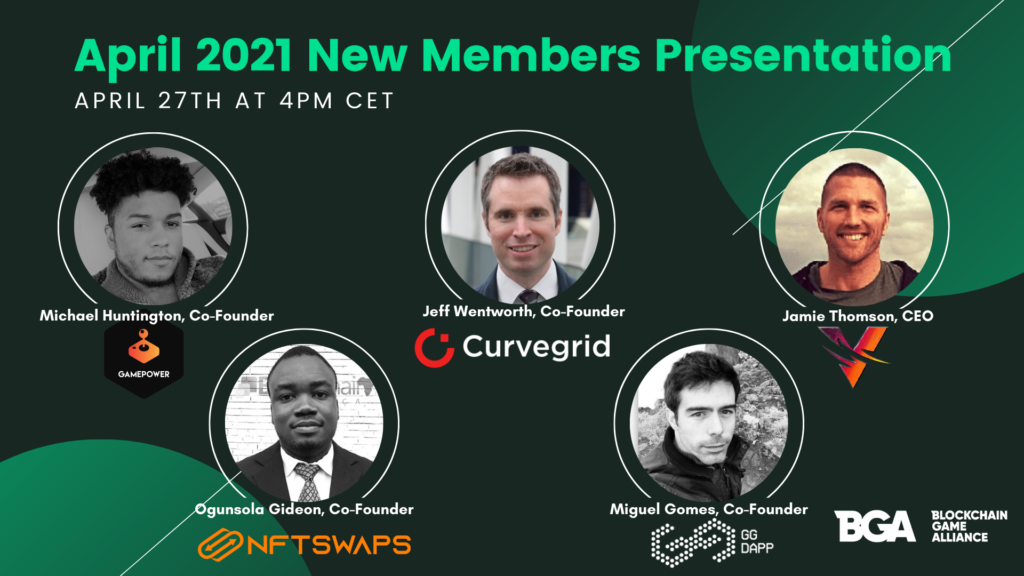 Let's welcome the new company members who joined us this month: GamePower, Curvegrid, VulcanForged/VulcanVerse, Blockchain4Africa NFTSwaps and GG DApp.
The New Members online presentation is a monthly activity of the BGA to introduce our member's projects to the community. New members and members who have already joined the BGA who have not presented their games, products or services to the community are given opportunity to showcase what they do.
A live Q&A will follow the presentation.
Speakers Agenda
About the Speakers