New Members online presentation is a monthly activity of the BGA to introduce our members to the community. New members and other member companies who have not presented their games, products and services are given opportunity to showcase what they do.
17:00 – 17:05    A word from the BGA President, Sebastien Borget
17:05 – 17:15    Outlier Ventures, Scott Collen (Base Camp Accelerator Lead)
17:15 – 17:25    Ark.io, Justin Renken (Senior Brand Manager)
17:25 – 17:35    Gamma Law, David B. Hoppe (Managing Partner)
17:35 – 17:45    Second Legion, Jon Parise (Co-Founder)
17:45 – 17:55    Dvision Network, Boburjon "Brian" Muydinov (Head of Business Development)
17:55 – 18:05    HASH CIB, Yakov Barinsky (Co-Founder & CEO)
18:05 – 18:15    Turner Sports, Yang Adija (VP, Strategy & Business Operations)
18:15 – 18:25    Turner Sports, Shayna Stewart (Director, Strategic Business Development)
18:35 – 18:45  PANEL
Justin Renken, Ark.io (Senior Brand Manager)
Justin has been studying blockchain concepts since 2017. He has experience in infrared photonics, and is a co-author of a published patent for thermal imaging products in industrial automation and laboratory use. His experience also includes writing, developing applications in OpenG, creative media, sales and support, music production and advertising. Justin is now a proud member of ARK.io, working with the growing ARK community and giving presentations and talks around the US. He has been featured at BlockchainNW, the Santa Cruz Bitcoin Meetup, World Crypto Con Las Vegas, DecentralizedSummit.com, and Consensus NYC. Justin also hosts a weekly podcast about all things ARK at Podcast.ARK.io and produces videos for YouTube.ARK.io.
David B. Hoppe, Gamma Law (Managing Partner)
David Hoppe is Managing Partner of Gamma Law, a specialty law firm in San Francisco focused on cutting-edge media/tech business sectors, including blockchain, video games and digital media.  David has over 25 years of experience representing innovative companies in the US and internationally, ranging from multinational public corporations to founders and emerging companies.  A leading practitioner in the video games space for many years, David supports companies developing blockchain games, including virtual worlds, collectibles and other models.  David has been quoted in The Wall Street Journal, The Economist and other high-profile publications, and regularly speaks at events such as Game Developers Conference and PG Connects.  He is the author of "Esports in Court, Crimes in VR, and the 51% Attack" (Vision 2020 Press) as well as numerous articles on blockchain and other cutting-edge tech/media topics.
 Jon Parise, Second Legion (Co-Founder)
Jon is the co-founder of Second Legion Studios where he leads strategy, business development, and marketing. Previously, Jon worked in a number of strategy and marketing roles on both the client and agency side, with experience building customer marketing strategies in fintech, hospitality, leisure and other industries.
Second Legion is focused on using the blockchain to deliver fun, value-based game experiences for players. Our focus is on innovation, exploring new possibilities and building increased utility with blockchain and NFTs. We develop our own games and partner with companies to launch new games on the blockchain. We spun out Second Legion from GigLabs in 2019 as a consumer facing brand for gaming. GigLabs builds blockchain / NFT technology solutions that enable brands to build lasting relationships with consumers through blockchain technology.
Boburjon "Brian" Muydinov, Dvision Network (Head of Business Development)
Brian is a head of business development at Dvision Network. He has a strong finance and business background, alumni of top universities in Italy and Korea (Bocconi & KUBS). Had mastered the business affairs of several crypto projects, that are currently listed on top-tier exchanges. 
Yakov Barinsky, HASH CIB (Co-Founder & CEO)
Yakov is the Co-Founder & CEO at HASH CIB, a firm that provides Advisory, Asset Management and Research services in the cryptoasset markets. Born in late 2017 as a crypto family office of QIWI (NASDAQ: QIWI) co-founder Sergey Solonin, HASH CIB evolved into a service business working with some of the most prominent names in the industry including Polkadot, NEAR and Bitmex. 
Prior to that Yakov has held several roles within QIWI. In the role of Head of M&A and Business Development, he led acquisitions of Contact and Flocktory for a total sum of $150 million. As Head of Investor Relations, Yakov participated in the company's IPO on NASDAQ in 2013, as well as in two successive SPOs in 2013 and 2014 for a total amount $880 million. His career started at investment banking divisions of Renaissance Capital and Credit Suisse, where he worked in 2010-2013. 
Yakov holds a bachelor's degree in Banking & Finance from London School of Economics (LSE) and a bachelor's degree in Economics from Russian State University – Higher School of Economics.
WhalShark, $WHALE and E1337 (Founder)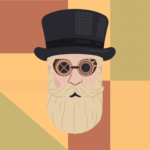 Part Whale. Part Shark.
Social Entrepreneur and Investor with a focus on disrupting the status quo, while elevating the brave and dedicated communities behind the innovation.Collector of all things Beautiful and Scarce. Use Case Maximalist.
Founder of $WHALE and E1337.
Yang Adija, Turner Sports (VP, Strategy & Business Operations)
 Yang Adija is VP, Business Operations and Strategy for Turner Sports. In his role he is responsible for managing the overall business operations and daily execution of strategic and tactical initiatives of NBA Digital. Yang works closely with the NBA as a partnership on execution of NBA Digital initiatives, including new business development deals, new strategic priorities, and new product initiatives. Yang is also spearheading new growth opportunities within Turner Sports. He is responsible for the creation and launch of BLOCKLETE Games, a blockchain based video game. BLOCKLETE Games has recently launched BLOCKLETE Golf as their first sports game.
Shayna Stewart, Turner Sports (Director, Strategic Business Development)
Meticulous, consultative and inquisitive research professional specializing in product management, analytics, client strategy, return on advertising investment, digital marketing strategy, e-commerce optimization techniques and management of impactful custom research projects; specific expertise within the financial service industry, agriculture industry, automotive, e-commerce, Consumer Packaged Goods (CPG), digital marketing and marketing research.
Scott Collen, Outlier Ventures,  (Base Camp Accelerator Lead)
Basecamp Accelerator Program Lead @ Outlier Ventures. Investing and growing pre-seed projects in the open data economy.
About the Blockchain Game Alliance
The Blockchain Game Alliance is an organization committed to promoting blockchain within the game industry.
Our goal is to spread awareness about blockchain technologies and encourage adoption by highlighting their potential to foster new ways to create, publish, play, and build strong communities around games.