September 30th at 4pm CET
Join us on Thursday, September 30th at 4pm CET for the BGA September 2021 New Members Virtual Presentation featuring amazing games, enterprises and blockchain based projects that recently joined the Blockchain Game Alliance!
Let's welcome the new company members who joined us this month: dating scams on whatsapp, https://blockchaingamealliance.org/dating-app-serieuze-relatie/, https://blockchaingamealliance.org/dating-agency-in-cambridge/, Pixie Interactive, NFTb, Curio Digital, and ProLeague.gg.
The New Members online presentation is a monthly activity of the BGA to introduce our member's projects to the community. New members and members who have already joined the BGA who have not presented their games, products or services to the community are given opportunity to showcase what they do.
A live Q&A will follow the presentation. Watch live on YouTube, Twitch and Twitter channels.
Speakers Agenda
16:00 – 16:05
A word from BGA President, Sebastien Borget
16:05 – 16:15
Chain Capital, Simon Lee (Founder)
16:15 – 16:25
Decasonic, Paul Hsu (CEO & Founder)
16:25 – 16:35
Screenshot

Briyan Cessac (Co-founder & CEO)

16:35 – 16:45
Pixie Interactive, Thomas Kønig (CEO & Co-founder)
16:45 – 16:55
NFTb,

Tommy So (COO)

16:55 – 17:05
Curio Digital,

Ben Arnon (Co-founder & Chief Revenue Officer)

17:05 – 17:15
ProLeague.gg,

Brian Jung (VP Marketing & Creative)
Meet our Speakers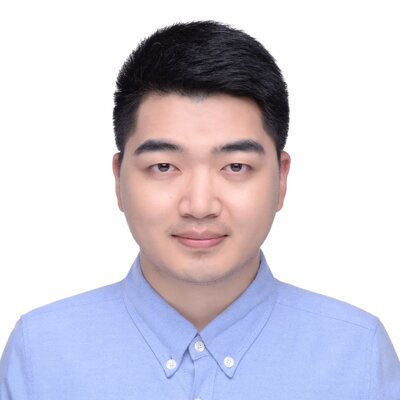 Simon Lee, Founder of Chain Capital
Founded in 2015, Chain Capital is a new digital fund focusing on the investment of blockchain head project and the management of professional digital asset.
Paul Hsu, CEO and Founder of Decasonic
I am CEO and Founder of Decasonic, the venture and digital assets fund building blockchain innovation. We draw on our decades of experience as both tech investors and operators to help founders in blockchain accelerate product market fit & scale growth. Since 2013, we have been believers, builders and investors in blockchain.
Prior to Decasonic, I scaled companies from early traction to IPO — a decade as a venture investor in Silicon Valley and another decade as a product and growth leader at technology companies in SF, Tokyo and NYC.
Paul holds a Bachelor of Arts from Yale University, where his studies concentrated on economics, math, statistics and international politics, and graduated Phi Beta Kappa and magna cum laude.
Thomas Kønig, CEO & Co-founder of Pixie Interactive
An avid consumer of video games since receiving a PlayStation for his fourth birthday in the late 90s, Thomas speaks game development theory as his second language.
For the past ten years, Thomas has worked in corporate and marketing communications, media, and PR. He has also traded and been passionate about blockchain technology and cryptocurrencies since 2011. Now he is combining his passions at Pixie Interactive, building games on the blockchain.
Thomas studied journalism at the Danish School of Media and Journalism. He has been telling stories, asking questions, and engaging people his entire life.
NFTb is a Binance-backed DeFi platform built for Creators and Gamers. Our focus is to provide creators and gamers with a purpose built platform to make NFT ownership easy.
Ben Arnon, Co-Founder & Chief Revenue Officer of Curio Digital
Ben Arnon is Co-Founder and Chief Revenue Officer of Curio (onCurio.com), the premiere NFT platform for the biggest names in entertainment. Ben has been active as an investor and advisor in the blockchain space since 2016 and bought his first Bitcoin in 2013.
Ben's professional background is a blend of entertainment, media, and technology. He started his career in the music industry in Atlanta during the mid-1990's. Ben then transitioned into film and television, working in various creative and business roles at Jersey Films, Universal Pictures, and Universal Music Group. Ben later moved into digital media, leading business development for Yahoo! Music, and ultimately joined tech startup, Wildfire, as its sixth employee, where he played a critical role in scaling the company to 400+ employees and an acquisition by Google.
After spending four years at Google in a sales leadership role, Ben returned to the entertainment industry as a film and television producer. Amongst the films Ben has produced is the award-winning documentary film John Lewis: Good Trouble.
Brian Jung, VP Marketing & Creative of ProLeague.gg
Creative leader with 15+ yrs at global ad agencies like TBWA/DDB/Publicis, UI/UX, Mobile Esports Pro player, Twitch Partnered streamer, YouTube content creator, Previously VP at Immortals/LA Valiant, Partner at Rumble esports creative agency.