Don't miss out on November 30th at 5PM CET, our 8th BGA New Members Virtual Presentation featuring amazing games and services companies who joined us this month!
Welcome to the Blockchain Game Alliance!
The BGA October Monthly Meet-up on will be led by presenters from the following companies: $WHALE and E1337, BCA Solutions, GOATi Entertainment, Reality Gaming Group, Guida&Associates, Gala Games, Axana Games, AvaLabs, Tokenization Limited, The Coin Tribune, GAMEE, and GamerHash
New Members online presentation is a monthly activity of the BGA to introduce our members to the community. New members and other member companies who have not presented their games, products and services are given opportunity to showcase what they do.
17:00 – 17:05    A word from the BGA President, Sebastien Borget
17:15 – 17:25    BCA Solutions, Jonathan Galea (CEO)
17:25 – 17:35    GOATi Entertainment, Garth Midgley (Managing Director)
17:35 – 17:45    Reality Gaming Group, Tony Pierce (Co-Founder)
17:45 – 17:55    Guida&Associates , Gianluigi Guida (Name Partner)
17:55 – 18:05    Gala Games, Jason Brink (Head of Marketing)
18:05 – 18:15    Axana Games, Darren Hudspeth (Director of Business Development)
18:15 – 18:25    AvaLabs, Greg Wolfson (Senior Director of Business Development)
18:25 – 18:35    Tokenization Limited, Juergen Hoebarth (Managing Director)
18:35 – 18:45    The Coin Tribune, Max Rogers (COO)
18:45 – 18:55    GAMEE, Bozena Rezab (CEO & Co-Founder)
18:55 – 19:05    GamerHash, Artur Pszczolkowski (CMO & Co-Founder)
19:05 – 19:10    PANEL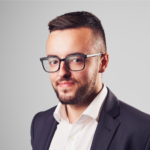 Jonathan Galea, BCA Solutions CEO
Jonathan has been involved in blockchain technology and cryptocurrencies since 2013, and his expertise consists of tech-legal advice on regulatory matters. Jonathan is regarded as a thought-leader in the sector and has personally advised the Governments of Malta and Serbia in relation to regulatory matters. Currently, Jonathan is serving as the VP of the Virtual Financial Assets Agents Forum, and he is also a visiting lecturer at the University of Malta.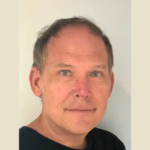 Tony Pearce, Reality Gaming Group Co-Founder
Tony is a serial entrepreneur, investor, and games pioneer and has been involved in gaming, tech and mobile for over 25 years. In early 2017 Tony co-founded Reality Gaming Group, developing games utilizing blockchain technology & NFT's. The company was voted Top 25 blockchain games company in 2020. Games include Doctor Who: worlds Apart, Reality Clash, Emojibles and Smighties.
Jason Brink, Gala Games Head of Marketing 
Jason Brink is the CMO of Gala Games, and a blockchain ecosystem theorist. Having been in blockchain since 2014, when he was awarded a grant by the Global Development Network for his proposal to create a semi-centralized blockchain ecosystem to solve the problems endemic for foreign aid, he is now turning his attention to gaming as a means to enhance freedom, onboard new users, and give people real ownership of their in-game assets
Garth Midgley, GOATi Entertainment Managing Director
Garth Midgley is the Managing Director at GOATi Entertainment; Developers of a blockchain enabled Esports focused RTS-Racing game titled '22 Racing Series' and the AAA blockchain gaming platform 'Pavillion', along with building their own proprietary engine 'RevGen', a real-time rendering and vehicle physics engine which has been used on an award winning VR driver training program, traffic microsimulation projects and has been used under license on numerous PC, Xbox, Playstation and Nintendo Switch titles.
Garth has been working in the games industry for over 22 years and is credited with over 20 shipped titles, working on IPs including; Star Wars, Transformers, LA Noire, Darksiders, Far Cry, Test Drive Unlimited and Zelda.
Greg Wolfson, Ava Labs Senior Director of Business Development
After more than a decade in traditional finance, Greg Wolfson entered crypto in 2014 and has worked across a broad spectrum of crypto verticals in Asia, Latin America and the United States. He is part of the Business Development team at Ava Labs where he focuses on DeFi, growth, and strategy.
Gianluigi Guida, Guida&Associates Name Partner
Gianluigi is Name Partner at Guida&Associates Law Firm. He is licensed to practice law both in the United States of America (Washington State) and in the EU (Italy). He holds two master degrees: one in Information Technology Law and one in Global Business Law. He was Counselor of the Italian Ministry for the European Affairs with focus on FinTech, Artificial Intelligence, and Blockchain. He is the author of the Italian the FinTech "sandbox" Law, enacted in 2019. Gianluigi provides legal support in favor of startups and multinational corporations operating in the fields of new technologies and gaming, with particular reference to corporate and commercial matters.
Max Rogers, TheCoinTribune COO 
France's Leading Crypto & Blockchain Media
Just your average global millennial embracing, and interested in, the future of money. Excited by blockchain tech and fintech but have a special passion for DeFi and Yield Farming, what will this technological disruption bring next?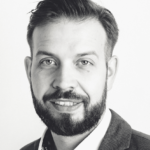 Artur Pszczolkowski, GamerHash CMO & CoFounder
CMO & CoFounder of GamerHash – project that connects gaming & blockchain. Winner of top blockchain startup pitches.
In Blockchain space he supports businesses by connecting the dots and leveraging extensive networks in Poland, UK & Switzerland (CryptoValley). 
His expertise lays in business analysis & marketing strategies for blockchain projects.
Artur is Oxford University Alumni – Blockchain Strategy Programme 2018.
Darren Hudspeth, Axana Games Director of Business Development
Senior SCM professional with extensive Capital Project & Construction experience. 8 years Design, Development and Implementation of seamless End-to-End Supply Chain.
Bozena Rezab, GAMEE CEO & Co-Founder
Bozena Rezab is the CEO & Co-founder of GAMEE, high-engagement gaming platform with 20M registered users, where players complete game missions, compete in skill-based tournaments and earn prizes for their activity.
Bozena's role is to actively push Gamee's global strategy and partnerships. Prior to Gamee she was responsible for YouTube monetisation rollout in Europe.
Bozena mentors a number of rising stars in the tech and digital space and is a keen traveller and experienced Yogi.
Juergen Hoebarth, Tokenization Limited Managing Director
Juergen started to get involved early with cryptocurrencies back in 2014. Today, he is a speaker and strategist who thinks ahead in terms of what will come next and how it affects our society and businesses.
About the Blockchain Game Alliance
The Blockchain Game Alliance is an organization committed to promoting blockchain within the game industry.
Our goal is to spread awareness about blockchain technologies and encourage adoption by highlighting their potential to foster new ways to create, publish, play, and build strong communities around games.