May 27th
The Blockchain Game Alliance is happy to invite you to participate to our first BGA — DAO online conference happening on May 27th, 2020 at 6pm CET.

prince dating show is set for May 27th at 6PM CEST and will be lead by experts from the DAO industry — tingler dating reviews, dating a demisexual girl, best herpes dating sites, Colony, attorney Gabriel Shapiro and Aragon. Viewers will have time to participate during the Q&A/panel discussion. .
Watch the presentations and participate to the discussion on the topic of DAOs and games, in live streaming!
ACCESS TO THE STREAM (May 27th at 6PM CEST)
Main Takeaways:
– Primer into what DAOs are
– Understand some different types of DAOs
– Ideas for how they could apply to the game industry
– Legitimacy and risk with real world legal systems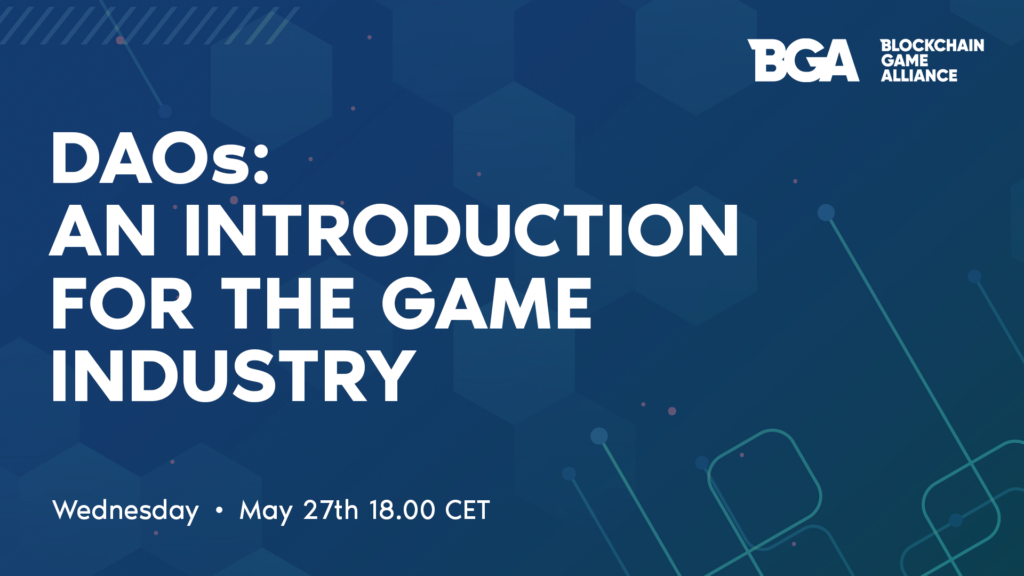 Agenda
18:00–18:05 A word from the BGA President — Sebastien Borget
18:05–18:20 Cooper Turley — DAO overview, Moloch and eSports DAO MetaClan
18:20–18:30 Burrrata — Aragon and gamified creator network Metagame
18:30–18:40 Eric Arsenault — DAOstack: Exploring DAOs and Gaming
18:40–18:50 Daniel Kronovet — Colony: A platform for community collaboration
18:50–19:00 Jonas Lamis — StakerDAO: Governing financial assets in a decentralized and compliant manner
19:00–19:10 Gabriel Shapiro — Legal agreements with DAOs and NFTs to enhance their value
19:10–19:30 Q&A 
19:30–19:40 Wrap Up
We're looking forward seeing you online
>> https://www.youtube.com/watch?v=_ThuUjaeAsc
Who can watch the BGA — DAO presentation?
If you are new to DAOs, interested but with little or no knowledge about DAOs, crypto aware enough not to need a 101 in bitcoin/smart contracts, industry professionals rather than crypto-enthusiasts— this is for you!
About the Blockchain Game Alliance
The Blockchain Game Alliance is an organization committed to promoting blockchain within the game industry.
Our goal is to spread awareness about blockchain technologies and encourage adoption by highlighting their potential to foster new ways to create, publish, play, and build strong communities around games.
The BGA also provides an open forum for individuals and companies to share knowledge and collaborate, create common standards, establish best practices, and network.
Follow us on Twitter: http://twitter.com/BGameAlliance
Learn more about the BGA: https://blockchaingamealliance.org